Lýsing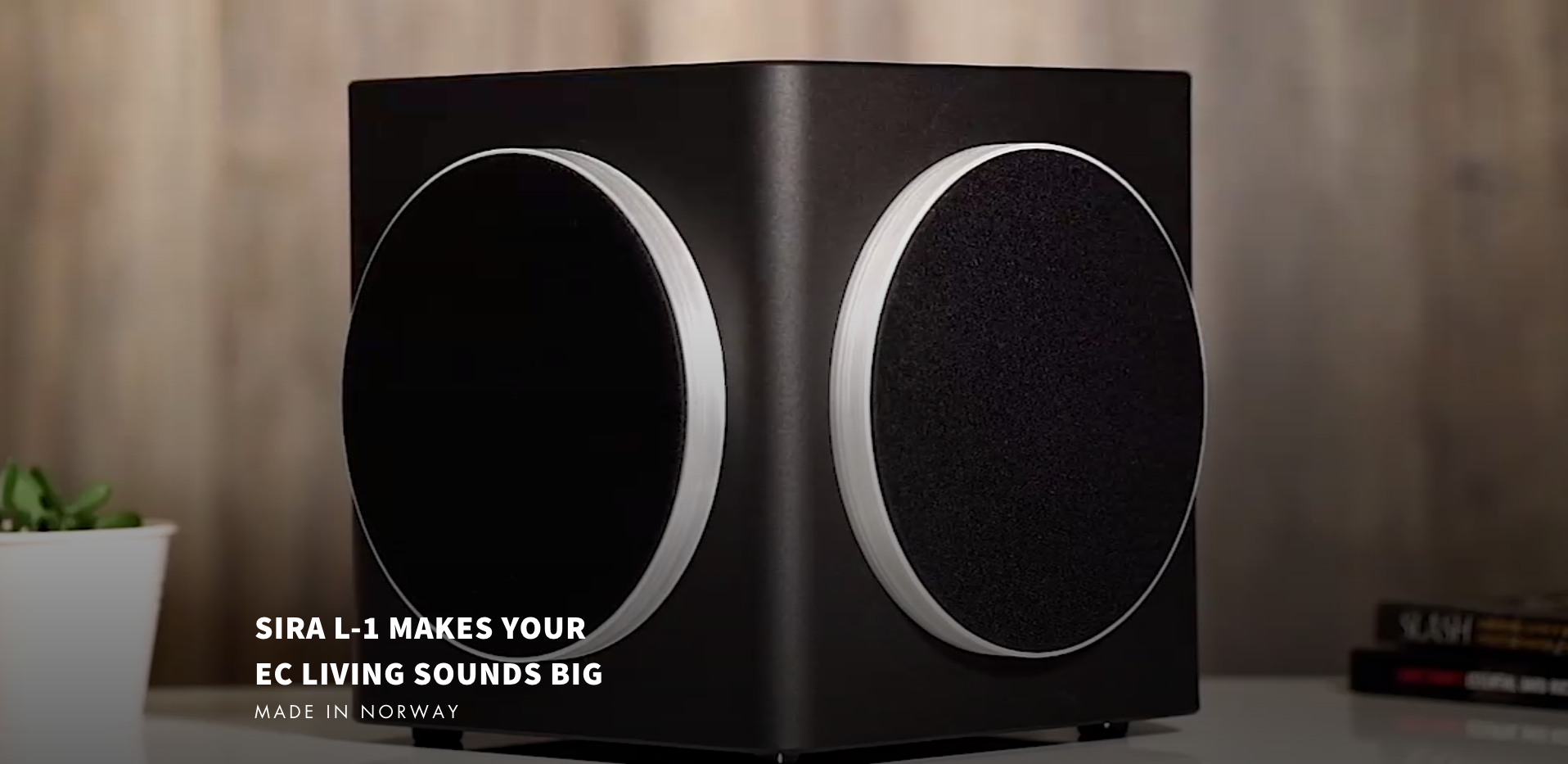 EASY TO PLACE
Like every other EC Living speaker model, the subwoofer is totally wireless, making it easy to place.
ADD AS MANY AS YOU LIKE
The number of subwoofers added only depends on how impressive bass drums you want!
CONNECT AND WORK SEAMLESSLY WITH OTHER WISA CERTIFIED PRODUCTS.
Simply connect the WiSA certified Axiim Link Transmitter to your audio and video sources, place the WiSA certified EC Living speakers where you want, plug them in and you're minutes away from enjoying immersive, hi-definition, wireless audio.
Tæknilegar upplýsingar
AMPLIFIER & POWER
• 200W CLASS D amplifier
• Auto on/off universal input:
100-240V, 50-60Hz AC.
FREQUENCY RESPONSE
• Plays down to 26Hz (±3dB),
with extension down to 22Hz (±6dB)
• Adjustable lowpass frequency
(30-200Hz, 1Hz increment)*
• Adjustable phase response
(0-180º, 1º increment)*
ACOUSTIC DESIGN
• two 7" high-output woofers
• one 7" vibration canceling passive radiator
ENCLOSURE
• Rigid metal enclosure for zero cabinet rattle.
• Changeable decorative
speaker grills
WIRELESS CONNECTION
• 96 kHz/24bit HD Audio
• WiSA™ Certified.
AUTO ADJUSTMENT
• Automatic sound integration
with all EC Living speakers.
DIMENSIONS:
• ( W x D x H )
278mm x 260 mm x 256 mm
10.94 x 10.23 x10.08 inches
• Weight: 13kg / 28.66 lbs