Lýsing
The PMC6-2 provides main-monitor scale, depth, and dynamics, and allows mix decisions to be made quickly, with absolute certainty and without fatigue.
This 3-way active monitor speaker combines two custom 6-inch ultra-long-throw bass-drivers with our radically engineered PMC55 2-inch soft-dome mid-range unit and a precision-built one-inch soft-dome tweeter. The PMC55's distinctive 'N-compass' waveguide enhances the wide dispersion and remarkable mid-range projection of the driver; in combination with the high performance of the tweeter, the result is an ultra-wide and stable image, with a smooth and natural in-room response. Each bass driver is individually powered by a cutting-edge 400W Class-D amplifier and seamlessly integrated by our sophisticated, highly accurate DSP-based crossovers. As with the PMC6, the monitor is configured using rear-panel controls or the browser-based SoundAlign™ software, with comprehensive boundary and EQ options.
The PMC6-2 offers astonishing size-to-performance ratio thanks to its ATL™ bass-loading technology, which results in exceptional LF extension and consistent tonal balance at all listening levels. Our Laminair™ airflow technology, visible in the monitor's hexagonal vent ducts, further reduces colouration and enhances dynamics and efficiency.
A simple upgrade path converts the PMC6-2 to a full-range XBD system; just add a PMC8.2 SUB and select XBD mode to perfectly dovetail the two units, extending the response down to 25Hz with additional headroom.
Active 3-way nearfield reference monitor with ATL™ bass loading
Frequency response: 33Hz – 25kHz (- 3dB @1m full space, on-axis)
Max. cont. SPL: 109dB @1m (Half space value calculated as +3dB from full space measurement.
Un-weighted input,20-20kHz Pink Noise (IEC) with 12dB CF for 2 hours AES2-1984 duration)
State-of-the-art Class-D amplifiers: HF 400W, MF 400W, LF 2x 400W
Analogue / AES3 digital input (16/24-bit, 18 -192kHz sample rate)
Digital 'through' output (AES3 24-bit 96kHz)
SoundAlign™ network control interface for single or group EQ & settings
Sophisticated DSP crossover, driver protection, EQ, and delay/polarity options
PMC6-2 + PMC8-2 SUB = PMC6-2 XBD, with LF down to 25Hz & increased headroom
Ceiling-mount yoke allows suspension in multi-channel or immersive systems
Hear what Steve Genewick, Nick Reves, David Rideau, Jonathan Wales, Warren Hunt & Deezle have to say at the Pre-Launch Event at Just for the Record Studios, LA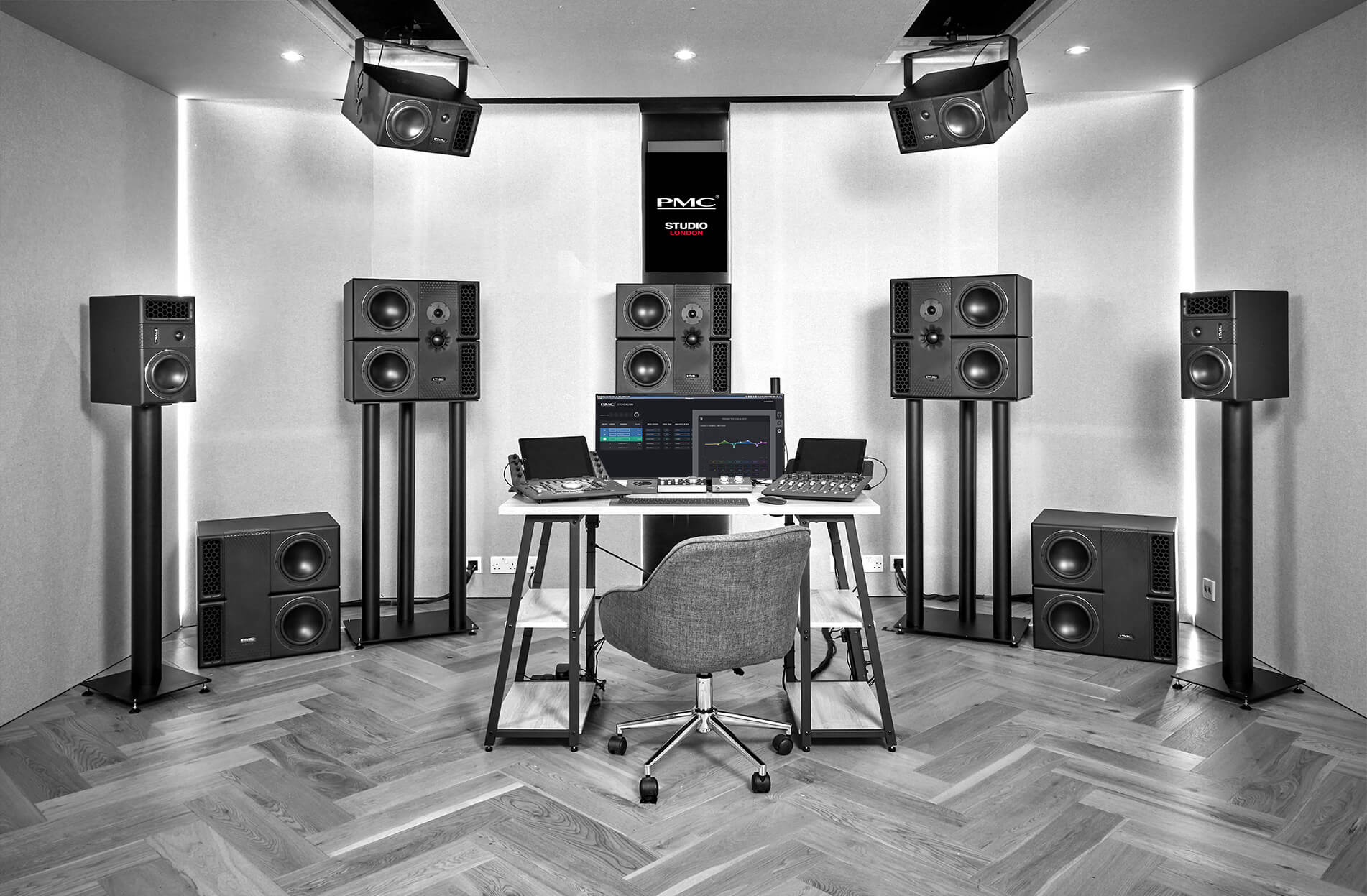 One of the keys to our legendary natural, uncoloured sound is our Advanced Transmission Line (ATL) bass-loading. ATL uses energy generated by the bass unit in a much more intelligent and efficient way than speaker designs based on ported or sealed boxes. Our Laminair airflow technology further enhances ATL and improves definition, timing and eradicates unwanted air noise.