Lýsing
The PMC 8-2 SUB is a true low-frequency monitor like the PMC8 SUB and offering the same DSP engine and seamless integration with surround and immersive systems, the PMC8-2 SUB betters the spec of its smaller sibling, offering higher maximum SPL output down to 25Hz.
With the same dimensions as the PMC8-2 midfield monitor, the PMC8-2 SUB's twin eight-inch bass drivers are powered by independent 400W Class-D amplifiers. The same configuration options are available as on the PMC8 SUB, likewise accessible on the speaker's rear panel or by using the browser-based SoundAlign™ software via a LAN-connected tablet, smartphone or computer.
The PMC8-2 SUB can be used as a standalone subwoofer for multichannel and immersive sound systems, or as an XBD cabinet with either PMC6-2 or PMC8-2 s, creating a system of awesome power and dynamic range. The sub is available in either left- or right-handed cabinet versions (PMC8-2 SUB-L or PMC8-2 SUB-R), to allow placement of the bass drivers on the outside edges of a stereo array, matching the arrangement of the main monitors.
Active subwoofer with twin 8-inch bass drivers and ATL™ bass loading
Frequency response: 25Hz – 500Hz (- 3dB) (@1m full space, on-axis)
Max. cont. SPL: 115dB @1m (quarter space value calculated as +3dB from half space measurement.
Unweighted input,20-20kHz Pink Noise (IEC) with 12dB CF for 2 hours AES2-1984 duration)
State-of-the-art Class-D amplifier: 2 x 400W
Analogue/AES3 digital input (16/24-bit, 18 -192kHz sample rate)
Digital 'through' output (AES3 24-bit, 96kHz)
SoundAlign™ network control interface for single or group EQ & settings
Sophisticated DSP driver protection, EQ, and delay/phase options
Dedicated XBD configuration mode
Hear what Steve Genewick, Nick Reves, David Rideau, Jonathan Wales, Warren Hunt & Deezle have to say at the Pre-Launch Event at Just for the Record Studios, LA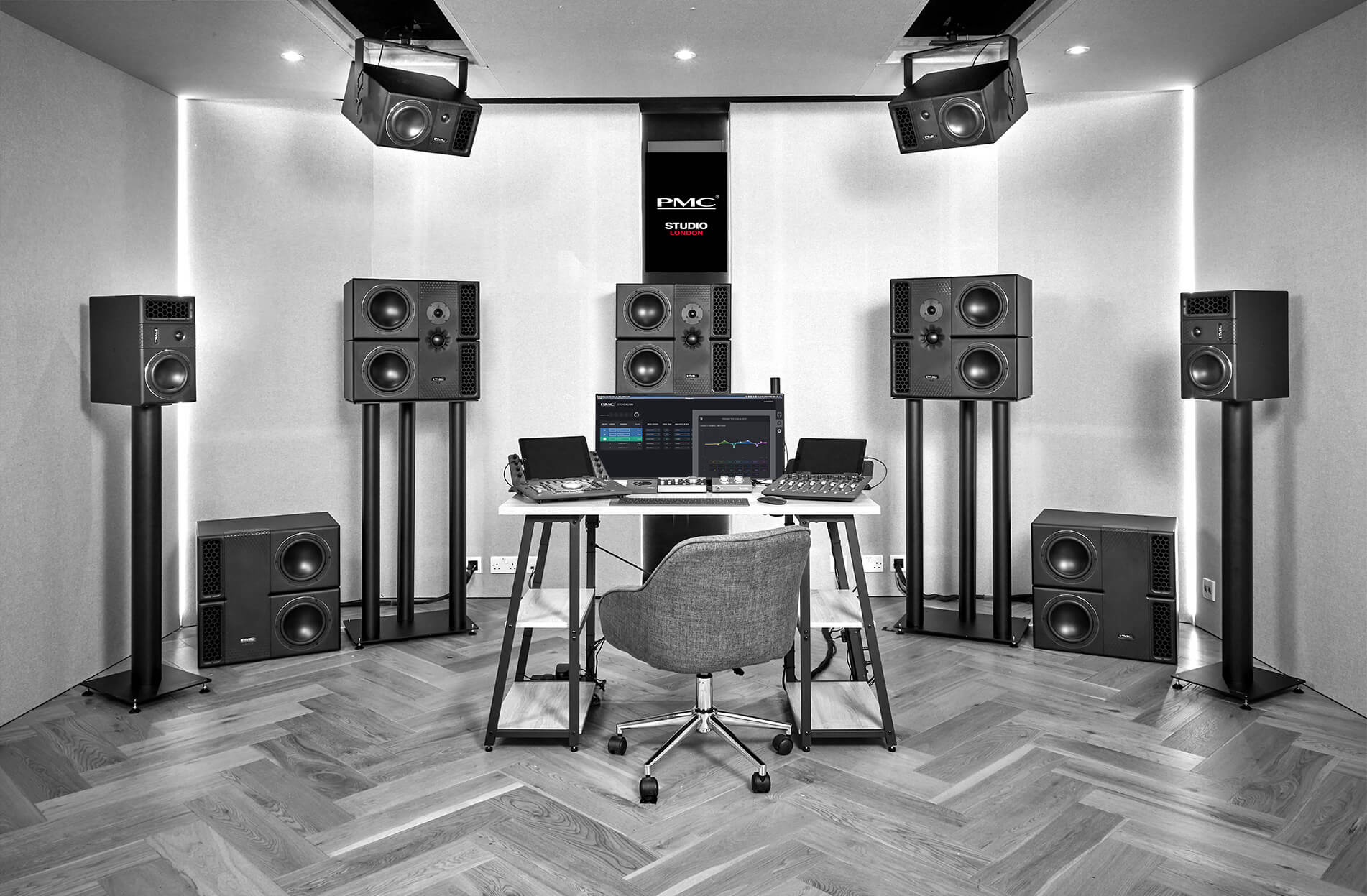 One of the keys to our legendary natural, uncoloured sound is our Advanced Transmission Line (ATL) bass-loading. ATL uses energy generated by the bass unit in a much more intelligent and efficient way than speaker designs based on ported or sealed boxes. Our Laminair airflow technology further enhances ATL and improves definition, timing and eradicates unwanted air noise.