Lýsing
As with any PMC loudspeaker, thanks to its super-consistent dispersion and tonal balance, the PMC8-2 may be simply and seamlessly combined with smaller PMC speakers to create larger multi-channel or immersive systems.
The twin bass drivers are partnered with the same PMC55 mid-range tweeter, DSP system and four channels of 400W Class-D amplification used in the PMC6-2. Again, the speaker is configurable directly via the rear panel or using the browser-based SoundAlign™ software from a computer or tablet.
Together with the precisely tuned ATL™ cabinet and hexagonal Laminair™ vents, the PMC8-2 delivers phenomenal performance that approaches that of our Main reference monitors, with smooth and consistent bass response down to 25Hz, a revealing mid-range and wide, stable sound-staging. As with the rest of the range, the PMC8-2's superb definition, fidelity, dynamics and bass accuracy allow mix decisions to be made quickly with complete confidence, and with no listening fatigue even after long sessions.
PMC8-2s can be upgraded through the addition of a PMC8-2 SUB to create an XBD system, enhancing the system's bass headroom by 6dB. Dedicated short and taller floor-stands are available for the PMC8-2 and PMC8-2 XBD systems which position them on the ideal listening axis.
Active 3-way nearfield reference monitor with ATL™ bass loading
Frequency response: 25Hz – 25kHz (- 3dB @1m full space, on-axis)
Max. cont. SPL: 113dB @1m (half space value calculated as +3dB from full space measurement.
Unweighted input, 20-20kHz Pink Noise (IEC) with 12dB CF for 2 hours AES2-1984 duration)
State-of-the-art Class-D amplifiers: HF 400W, MF 400W, LF 2x 400W
Analogue / AES3 digital input (16/24-bit, 18 -192kHz sample rate)
Digital 'through' output (AES3 24-bit 96kHz
SoundAlign™ network control interface for single or group EQ & settings
Sophisticated DSP crossover, driver protection, EQ, and delay/polarity options
PMC8-2 + PMC8-2 SUB creates PMC8-2 XBD, with up to 6dB of additional headroom
Optional dedicated floor stands for PMC8-2 (40") and PMC8-2 XBD (19")
Hear what Steve Genewick, Nick Reves, David Rideau, Jonathan Wales, Warren Hunt & Deezle have to say at the Pre-Launch Event at Just for the Record Studios, LA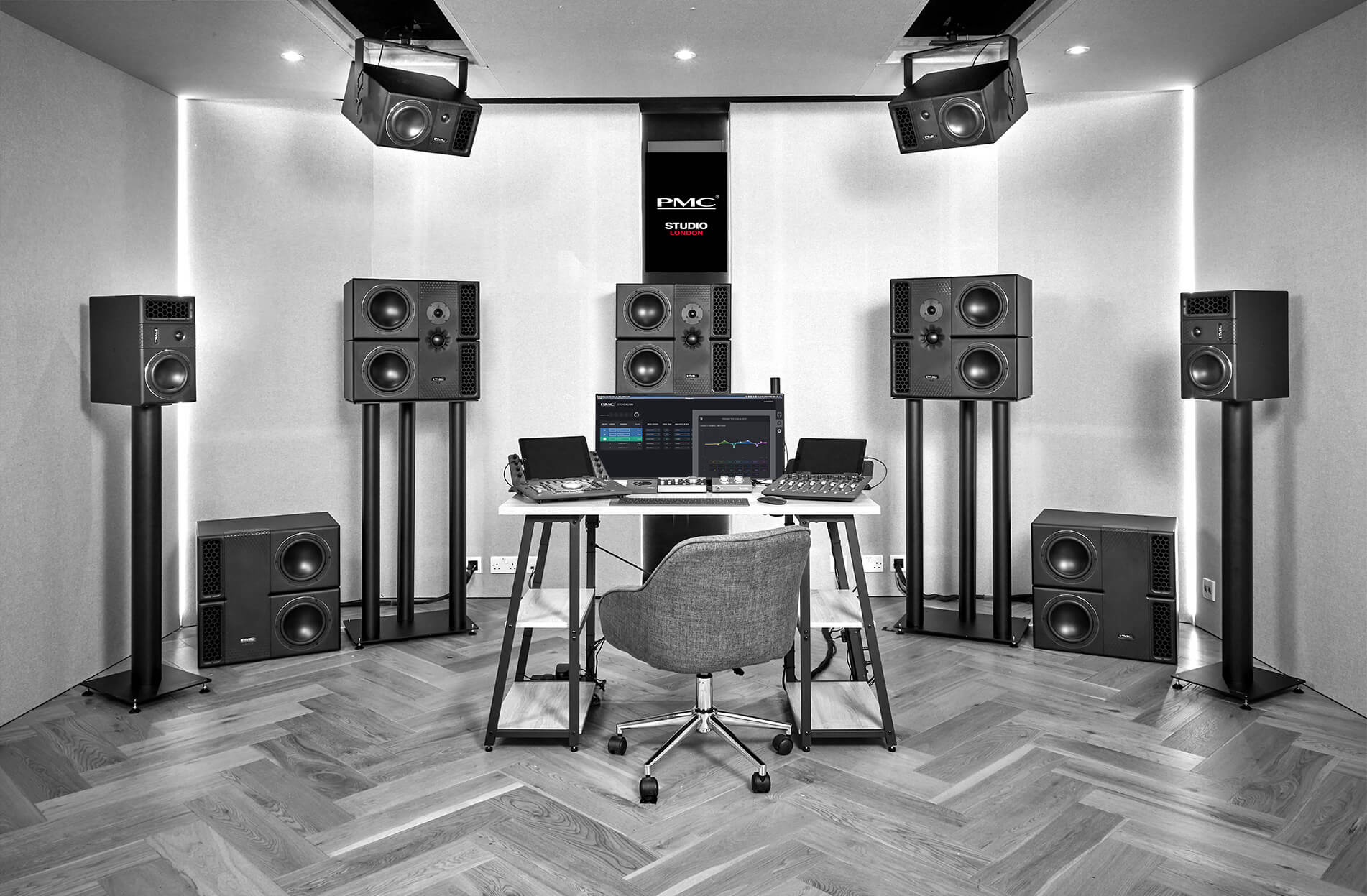 One of the keys to our legendary natural, uncoloured sound is our Advanced Transmission Line (ATL) bass-loading. ATL uses energy generated by the bass unit in a much more intelligent and efficient way than speaker designs based on ported or sealed boxes. Our Laminair airflow technology further enhances ATL and improves definition, timing and eradicates unwanted air noise.