Lýsing
PMC's twin cabinet format combines the PMC8-2 mid-field full-range monitor with the PMC8-2 SUB subwoofer, forming a perfectly integrated loudspeaker with the sub. Like the smaller active XBD systems, the PMC8-2 XBD configuration gains an impressive 6dB greater bass headroom than the main speaker alone.
The XBD configuration delivers a supreme monitoring experience with a sense of boundless headroom and immediate visceral attack. But these qualities aren´t about sheer volume; there´s no need to monitor at high level as the full dynamic range and depth of bass remains consistent at all listening levels and for everything from dance to full scale orchestral material. The XBD format delivers superlative and effortless full-range monitoring quality in modest to larger control rooms.
In an XBD configuration the audio input signal connects to the PMC8-2 monitor and is passed to the sub via the digital 'through' output. Once in the XBD mode the highly sophisticated DSP engines in each cabinet ensure perfect acoustic dovetailing of the two units creating an awesome performer with the option of further enhancements made with the intuitive SoundAlign™ web interface.
3-way active, twin cabinet, mid-field reference monitor with ATL™ bass loading
Frequency response: 25Hz – 25kHz (- 3dB @1m full space, on-axis)
State-of-the-art Class-D amplifiers: HF 400W, MF 400W, LF 2 x 400W, SUB(XBD) 2 x 400W
Analogue / AES3 digital input (16/24-bit, 18 -192kHz sample rate)
Digital 'through' output (AES3 24-bit 96kHz)
SoundAlign™ network control interface for single or group EQ & settings
Sophisticated DSP crossover, driver protection, EQ, and delay/polarity options
Optional dedicated 19" floor stands
Hear what Steve Genewick, Nick Reves, David Rideau, Jonathan Wales, Warren Hunt & Deezle have to say at the Pre-Launch Event at Just for the Record Studios, LA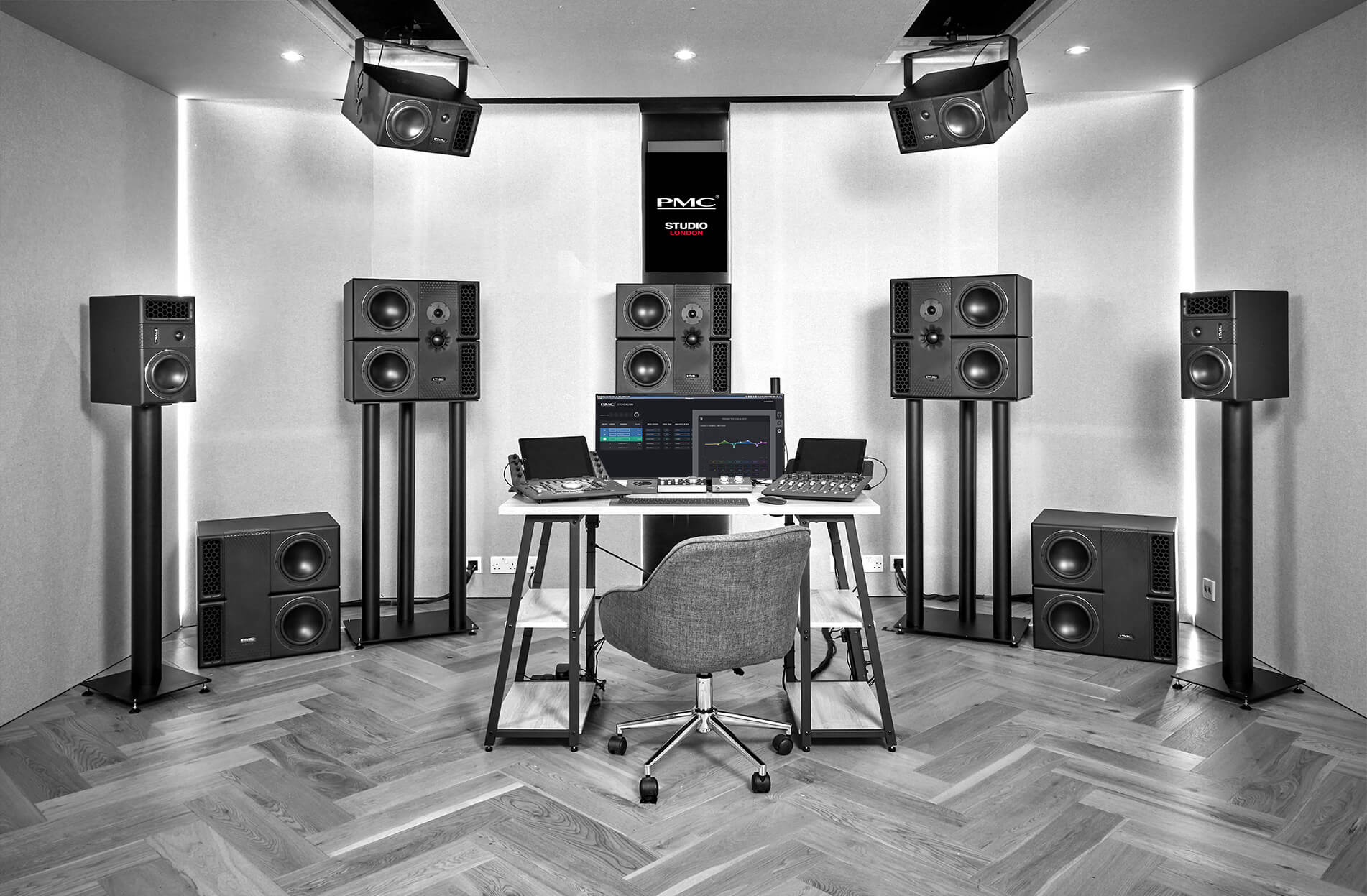 One of the keys to our legendary natural, uncoloured sound is our Advanced Transmission Line (ATL) bass-loading. ATL uses energy generated by the bass unit in a much more intelligent and efficient way than speaker designs based on ported or sealed boxes. Our Laminair airflow technology further enhances ATL and improves definition, timing and eradicates unwanted air noise.